| | |
| --- | --- |
| | |
-Income Bonus-
-Defense Bonus-
-Attack Bonus-
-Defense Bonus-
-Defense Bonus-
-Covert Bonus-
-Attack Bonus-
-Covert Bonus-
-Income Bonus-
-Covert Bonus-
-Attack Bonus-
-Income Bonus-



Ingame screenshots: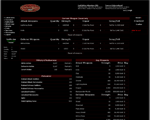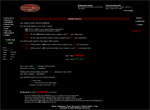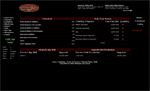 Bored? Play Simpsons Flash Games
PRIZES!
#1: MacBook Pro!
#2: SS + 10 Credits
#3: SS
tuboy:
INBOX

tuboy:
Simpsonsfreak,check your 'INBOK'

simpsonsfreak:
you dick

Guest189159:
1

Guest179249:
eu so tou jogando isso por causa do spimsons

thesmashmaster2000:
hello?

thesmashmaster2000:
hey

Hades731:
como joga essa porra

Romulo:
ola pessoas

DHackerV:
hi

DHackerV:
hii

Irean's:
Hola!

Guest207247:
hi

Guest8180:
I'm curious which blogging platform you are using? I'm new to blogging and have been thinking about using the Vox platform. Do you think this is a good platform to start with? I would be very grateful if I could ask you some questions through email so I ca

Guest4148:
It's a pity you don't have a donate button! I'd certainly donate to this brilliant blog! I suppose for now i'll settle for book-marking and adding your RSS feed to my Google account. I look forward to brand new updates and will talk about this site with my

Guest20192:
-1'

Bboymonster:
Darn wow, i never knew changing my race would destroy all my weapons -.- i just lost my spot in top 20

simpsonsfreak:
hey

crystal_the_cheetah:
hi

simpsonsfreak:
Whoever is online please respond

simpsonsfreak:
Who's online right now?

simpsonsfreak:
I've only been around the forums. I don't know why someone else would be paying for the site still? I have messages him a few times. Is mafia rpg still going on?

Guest4846:
1

eMiLy12:
hi peeps

Bboymonster:
Have you been keeping up with the game? Round 9 has been going on for about 3 years. Every round lasts about only 2-8 months. And let me rephrase what i said, someone else is keeping this site up .. for a reason. Not Monty.

simpsonsfreak:
Monty stopped paying for the site? How do you know?rn







Page generated in 0.049 seconds
239460




Quote Profiles

All Profiles
This website is a fansite and is not affiliated with The Simpsons, Fox or News Corp in any way.